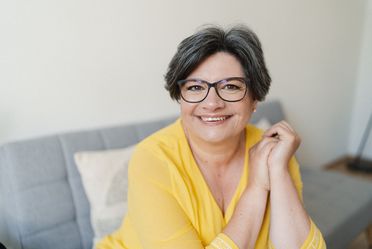 I am a mother, a partner. A sister, a daughter. A colleague, a friend.
And I am a coach.
Originally from Malta, my family moved to Switzerland when I was 10 years old.
You could say I was exposed to change at a very early age. I have travelled down many paths in life, appreciating the good times and pulling through the rough ones.
Since completing my commercial studies, I have worked in large corporations and small business alike.
And so I understand the challenges you face when working in a fast-paced and highly competitive environment.
I came to coaching through working with a variety of managers, some of them great leaders and others less so. I owe special thanks to one leader in particular.
This manager believed in me before I believed in myself. And as I started to move out of my comfort zone, and then from my fear zone into my learning zone, I felt encouraged and supported by his mentoring and coaching.
And this is ultimately what made me decide to want to give something back.
Honesty, integrity and authenticity are my personal values. And this is exactly what I bring to my coaching practice.
I am passionate about people. And what excites me about coaching is being able to share that special moment with my clients when awareness and understanding kick in. And accompanying them as they move from that place of uncertainty to being a stronger version of themselves.
My committment to you as your coach is to help you identify your own, unique way to accomplish what you want for yourself.
Certificates & Diplomas:
Certificate in Group Coaching
Certified Professional in Coaching Agile Transitions ICP-CAT
Diploma in Professional Coaching ICF ACTP
Certificate in Career & Performance Coaching
Certificate in Team Coaching
Certificate in Professional Coaching ICF ACSTH
Certified Professional in Agile Coaching ICP-ACC
Certified Professional in Agile Team Facilitation ICP-ATF
Professional Scrum Master PSM I
Mindfulness-Based Strengths Practice MBSP
Mental Health First Aider
Advanced Diploma in Commercial Studies
Certificate in Professional Human Resources
Swiss Federal Commercial Diploma